Location portraits have been done for decades, anyone who got married had their photos taken on location. The many benefits of a location session makes it the best option for any type of portrait, casual or formal. It is more complex but the results are sure to be stunning and so much more interesting.
For me, the main difference between studio and location sessions is the approach. Let me explain; when shooting in a studio the lighting makes all the difference. The settings are mostly the same while lighting changes constantly. Posing is almost always a must and a great photo is a combination of great lighting and complimentary pose. In a studio the goal is to get the best combination of pose and lighting regardless of the person's nature or character. She can be shy, happy, sad or whatever, my goal (and always the client's requirement) is to get a great shot.
When doing a location shoot priorities change.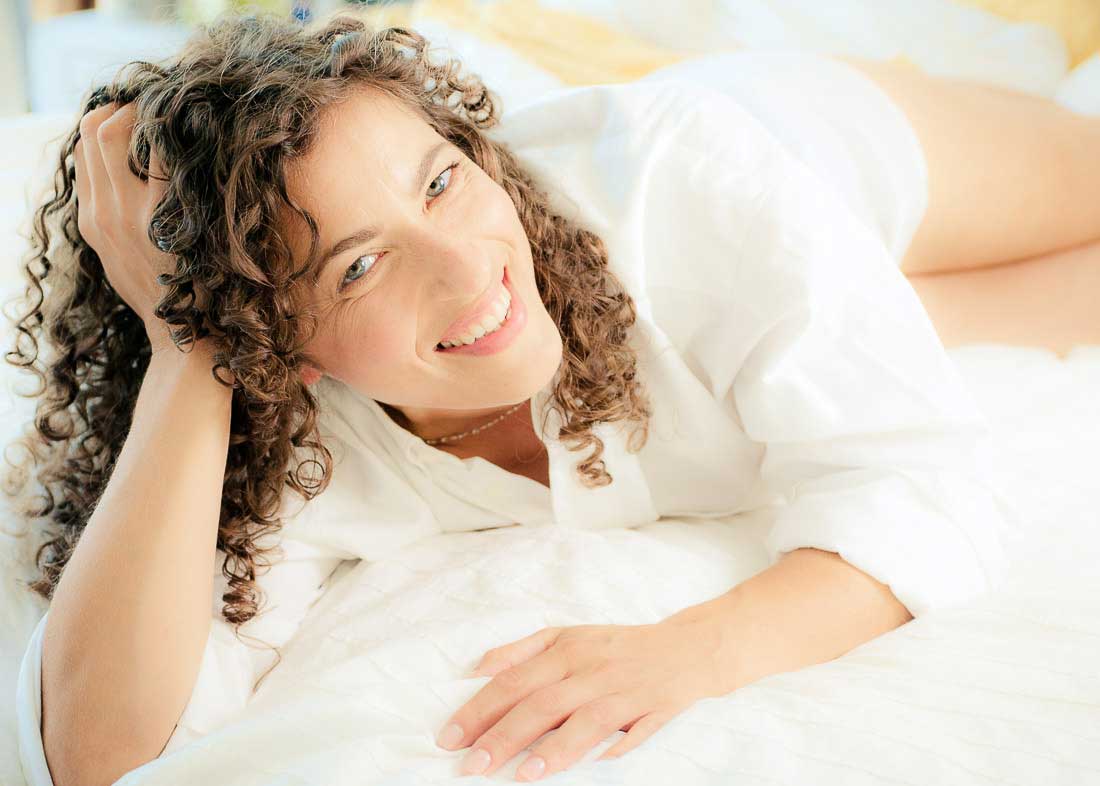 Mahnaz portrait session at home
Location session provides a wealth of
textures & colors. In other words, variety! IMHO
The many benefits of professional location portraits and why it could be the best choice for you
Lighting is still my main concern when on location however, the character and personality of the subject(s) becomes my main focus while background and posing come second. Out of the studio the dynamics change, the person is the main subject, not the image! I try my best to bring out the client's emotion and individuality. If it is a couple, I try to bring out their relationship and emotions. If it's a family, I want to show the dynamics among its members. The challenge is to bring out their emotion and expressions and at the same time light them perfectly.
I can tell you that not having a studio forced me to be very creative especially in the ever changing weather we have here. Each session is done in different places, different weather conditions and time of day. Although those are great ingredients for originality they can also make location portrait shoot very challenging.
16 reasons why of professional location portraits is best for you
Comfort.
Taking pictures at your home, backyard or a local park can be a very relaxing atmosphere for you or/and your family. Besides, you don't have to go far if you don't want to.
Warm up time.
Walking around the location and scouting it together gives your children and you time to get comfortable. Some very nice images can be taken as we just walk around.
Freedom!
You will appreciate the comfort of a casual walk as we move from one point to another and your children will be free to express themselves.
Mobility.
When shooting outdoors most of the times I have a camera, small flash and a reflector. That allows me and the client to move around from location to location easily.
The ability to create many different looks in one place.
If it is the warmth of the grass or the comfortable bench or the occasional metal staircase, the organic props on location can help make for a great picture.
Colors and more colors!
The variety of different backgrounds and different lighting conditions make for endless looks.
Ready made settings.
No need to create the illusion of reality, it is real. How can one replicate real-world wear-and-tear, and architectural details?
Lighting.
Although studio lights can be dialed in to be perfect, nothing is like the wrapping light of a reflected sunlight.
Professional look.
Nothing says professional more than a well expressed portrait. The colors and textures around can make for a stunning photograph.
candid, spontaneous photos.
Important not only with family and kids but also with couples and individuals. The casual settings allow for spontaneous candid shots.
Kids and family friendly.
Since kids have a very short focus span, being outside helps them have fun and can make for great moments and makes for an interesting session.
Time flies & More photo selection.
Most location tend to be longer (1-3 hours) but usually and that means many different photos for you to have and cherish. Telling others about your great experience becomes easy.
You'll end up with a bigger and more varied collection of photos with a good choice of posed and candid photos.
Story telling.
Incorporating street props make for a great story. Incorporating your home makes it more of a personal story.
Professional look.
At the same time, it will allow for beautiful close-ups and professional looking portraits.
Post production
Since picture are so varied and colorful, post production can turn into many hours of work but at the same time it makes the shoot an abundance of looks and moods.
Unique
Location and custom made post processing makes the session truly you. No other person is like you. No other family is like yours. Your portraits should reflect that.
On-location family portrait session
Personal portraits can look as professional as studio pictures. The difference, in my opinion, is in the expression of character! Location session allows for much more individuality that makes the photos unique.
On location family portraits at client's home
Formal portraiture is arguably the most common form of photography, It's done in weddings, Bar Mitzvah and many other formal events. Some do not wait for a formal occasion and once a year have their family photos taken. What better place to do so than at your own home. Clients often tell me:"But it is not my dream home" to what I always reply: "But it is your home".
In a nutshell
The many benefits of location portraits makes this type of photography a superb choice for individuals, couples or family. Whether it takes place in the comfort of your home or the neighborhood park, you have the freedom to choose a place that suits you. In addition, the many choices of backgrounds and color can help create some edgy and fun images that would be impossible to create if done in a studio. The photo collection you will end-up with will be diverse and rich with a great mix of candid and posed shots.
Whether it's you, you and your fiance or you and the whole tribe, location session will give you so much more to cherish and remember.
Part I
"studio session provides comfort and consistency. In other words, convenience"