Q: Can I obtain a detailed price list?
A
detailed price list
is posted on my site, however, in order to determine an accurate price for your particular event, a meeting with me is essential.
Q: Do you include digital files?
All wedding packages and portrait sessions include high resolution digital files.
Q: Are there any restrictions on digital files?
You have the right to print the files as many times as you want. You can use the prints and the digital files for your personal use in websites, on Facebook, as gifts to family and friends etc. This does not include reselling the images and does not cover commercial use as in advertising, packaging or business web sites.
Q: How long before we receive our photos?
How long it will take depends on which product you order and what the event was. For example, for a wedding that does not include an album, photos will be ready within two weeks of the wedding day. An album takes much longer due to the design process, approval time (by you), printing and creating the album and delivery time.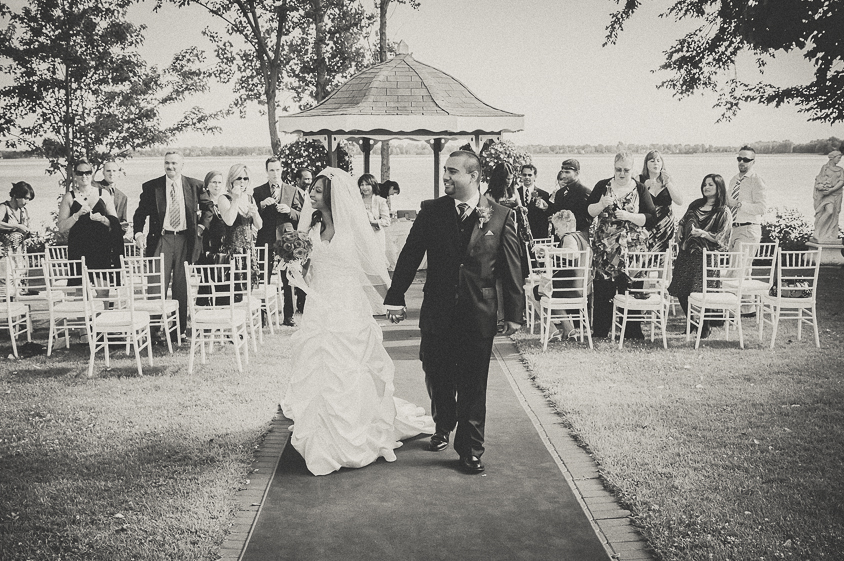 Q: How do you deliver digital files?
As of 2015, I deliver digital files exclusively through Dropbox. Photos are delivered in high resolution and low resolution and will stay on the Dropbox server for three months, giving you plenty of time to download them to your computer.
Q: Do you use filters and enhancement on all the photos?
I love developing photos and seeing how different looks make for different moods. I love it as much as taking photos. However, I do not develop every photo with heavy handed filters and effects. Much of the end product is based on your requirements.
an example of 'traditional' look development vs.. a more contemporary look
Q: And your style is...?
My style is mostly 'out-of-your-way-style.' Posed photos are important—especially when doing the vital group and family photos—and the results can be awesome. However, during the ceremony and the reception, candid shots of everyone is my goal. When doing the portraits, I take a mix of posed and candid shots.
Q: I have some specific requirements...
Absolutely! We can talk about it when we meet to plan the day. Your requirements and my style of shooting might be different, but if we have a good talk before we will get excellent results.
Q: How much time should I allow for portraits?
Please see a more
detailed time table
. Generally, I recommend around half an hour for group and family shots. That would include immediate family members, very close friends and the bridal party. If you can designate a person who knows everyone to help get them together that would be even better. As for the bride and groom, I recommend at least 45 minutes, not including traveling time to and from. Hopefully we can get away from everyone, which makes for a much more intimate and productive time.
Q: Would you do table shots?
If that's what you want, I will certainly photograph the tables. We will go from table to table, kiss and photograph as many people as you want (you kiss, I photograph).
Q: So you always have a second shooter?
A second shooter is always there when doing a wedding, yes!
Q: Do I have a say in how my album will look like?
Yes, of course. You will choose your photos and we will discuss your design preferences. When the book is fully designed you will see it and provide some feedback.
Q. What do I wear?
Since each one of us feels comfortable in different clothing it is difficult to give a blanket advice. However, I will start by suggesting not to wear busy patterns. Keep it simple and elegant. When doing on location session, try not to coordinate your family. Different textures and colors add a lot to the pictures. Different colors, textiles and styles compliment different people. Try wearing different layers like a shirt and a jacket (or a blouse under a jacket). It makes the look more elegant and sophisticated. Please avoid logos and old sweatshirts, unless of course it is the Habs logo :-)
Q. Any additional charges to receive my photos?
The Portrait Session is a one-time rate for the session in the location of your choice. This one-time quote includes travel time (within Montreal West Island),photo shoot and all your images delivered to you in high resolution. You can print and share those images at anytime and keep them forever.